A debate about whether teenagers are too young for weight loss surgery has been sparked online by fans of child reality star Alana "Honey Boo Boo" Thompson.
The 16-year-old—who shot to fame aged six on the TLC reality show Toddlers & Tiaras in 2012—caused uproar on social media after announcing plans for a "quick fix" procedure to slim down.
The teen plans to have the $13,000 suture sculpt procedure after her 17th birthday next month, along with her 21-year-old boyfriend Dralin Carswell. The 275lbs teen hopes the surgical intervention will help her reach her goal weight of 150lbs. However, experts are divided on whether it's ethical to perform bariatric surgery on someone so young.
In an interview with Entertainment Tonight, Thompson said she has "no motivation" to eat healthily or go to the gym.
"I'm gonna eat what I think is good," she told host Rachel Smith.
"I just think I don't have motivation, and I feel like the surgery would be, like, probably the easiest way to just, like, lose it fast."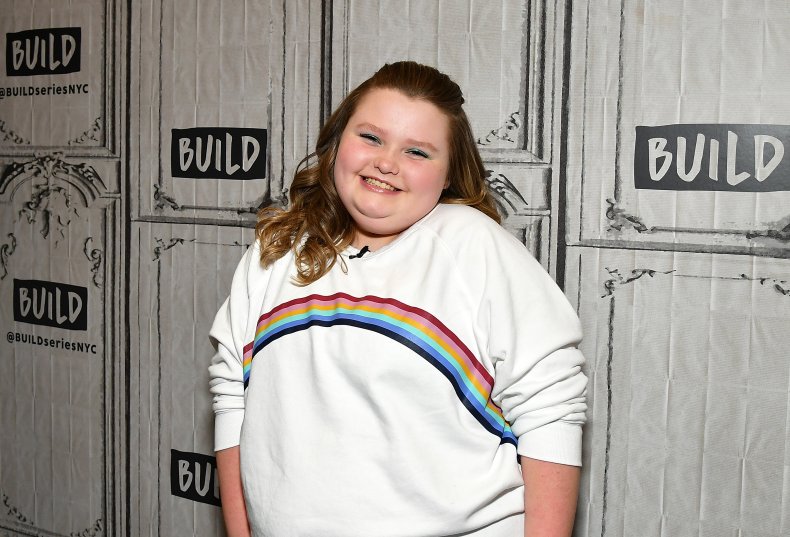 According to the Mayo Clinic, almost one in five US adolescents are obese, with a body mass index (BMI) of over 30. An estimated seven percent are struggling with severe obesity, with a BMI of 35 and above. Along with shedding the pounds, weight loss surgery can help people to manage weight-related conditions such as diabetes, sleep apnea and heart disease, as well as improve their quality of life.
There are several methods of bariatric surgery available, but each procedure involves "shrinking" the stomach, limiting the amount of food a person can eat, and helping them to feel full more quickly. A suture sculpt endoscopic sleeve is considered a non-invasive procedure and involves folding the stomach with sutures to reduce the amount that can be consumed. Thompson's surgery will be performed by Dr. Steven Batash, whose practice is based in Queens, New York.
Although weight loss surgeries have been around for a while, they're still controversial. Doctors recommend lifestyle changes, such as diet and exercise, before considering a teenager for bariatric surgery, but the long-term success rates of lifestyle interventions are low. With obese young people at risk of developing lifelong health conditions, or even shortening their life, a number of experts believe that bariatric surgery is their best chance for a healthy future.
A 2019 study by the University of Pennsylvania claimed that bariatric surgery is as safe and effective for adolescents as it is for adults, with researchers suggesting the sooner an obese teen is sent for surgery, the better their health long-term.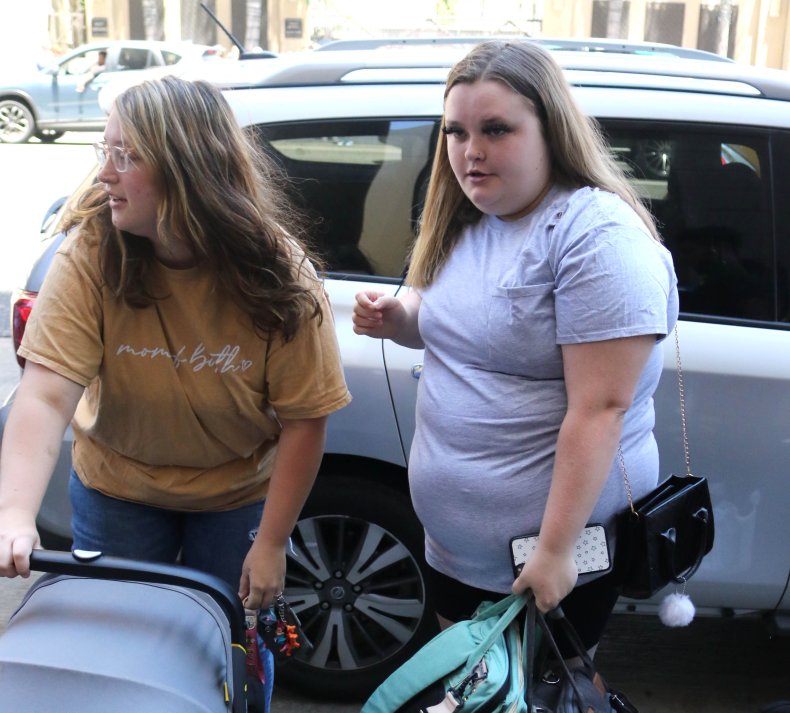 Still, some medical professionals have expressed concern about offering bariatric surgery to someone under 18. This is mainly due to the potential side effects, worries about long-term outcomes, and the moral considerations of performing a permanent surgery on someone so young.
Peggy Howell, a board member for the National Association to Advance Fat Acceptance, has also blasted those who tout weight loss surgery as an easy answer, believing this reputation glosses over the risks involved.
In her 2016 opinion piece for US News, she declared: "The permanent mutilation of one's body for the purpose of weight loss has limitations, just like dieting and all the rest do, and in many cases can come with more damaging side effects."
Starting out as a beauty pageant contestant on the fifth season of TLC's Toddlers & Tiaras, Thompson and her family landed their own series, Here Comes Honey Boo Boo in 2012. Despite being panned by critics, the early seasons raked in millions of viewers across the US. However, TLC canceled the show in 2017, supposedly due to low ratings and a series of scandals.
Thompson's mother—June "Mama June" Shannon—has gone on to have her own reality show, Mama June: From Not to Hot. The series initially followed Shannon's own bariatric surgery and weight loss journey, but has since been rebranded due to a range of controversies.
Thompson believes that genetics is largely responsible for her weight struggles, due to her mother's own battle with obesity.
"There is a part that does feel like genetics does play because when I was very young, I was on steroids, like, I was very sick all the time," she said in the interview with Entertainment Tonight.
"I just always had to take medication, so I was always a bigger kid anyways because of that. And then my mom, she claims she has this thing called lymphedema, which supposedly makes her have some fat on her body.
"So, I mean, that could be possible. I mean, I definitely do eat, so that's definitely a reason, but I don't know."
However, Thompson is aware she will need to make lifestyle changes to keep the weight off long-term.
"If I do go through with the surgery, I think I would be willing to change my lifestyle because my manager told me, like, you basically lose 100 pounds basically instantly," she said.
As Thompson is underage, the procedure will need to be approved by her sister, Lauryn "Pumpkin" Shannon, who became Thompson's legal guardian after her mother lost custody earlier this year.
link