Ozempic, Wegovy, and semaglutide are words that once circulated exclusively in doctor-patient rooms, but have come to dominate corners of the internet this past year. 
In previous years, semaglutide (of which Ozempic and Wegovy are branded versions) was a medication only known to those with type 2 diabetes and a select few Hollywood stars. After all, injectables for weight loss are nothing new. In 2023, however, just the name will trigger images of fast and easily-achieved weight loss for millions of people around the world. 
But where something is easy and where promises of losing weight without dieting are made, there always tends to be a catch. Here, writer Elena Angelides explores the side effects of Ozempic for weight loss through the lens of those who've experienced the drug for themselves and reveals all you need to know if you're tempted to try it for yourself. 
What is Ozempic and why are people using it for weight loss? The story so far
Ozempic and Wegovy are both names for semaglutide, a medication produced by the Danish pharmaceutical company Novo Nordisk. The once-weekly injectable is a GLP-1 agonist, meaning it imitates a hormone produced in the gut, normally released in response to food. This hormone regulates blood sugar levels and insulin, a by-product of which is reduced appetite. 
Ozempic's release came first and it was labeled for the treatment of type 2 diabetes in 2018, following approval by the FDA and EU regulatory health bodies. Then In 2021, Wegovy was approved by the FDA and The National Institute for Clinical Excellence (NICE) to treat obesity. Despite availability in the US, Wegovy is yet to launch in the UK.
Last year, Novo Nordisk reported a Wegovy shortage, which led to doctors prescribing Ozempic off-label for obesity and a surge in semaglutide sales due to "increasing demand", especially for Ozempic, followed. Novo Nordisk says it "acknowledges all licensed prescribers have the choice to prescribe treatments outside of their intended purpose," but the company "does not endorse this in any way." 
Not only did off-label prescribing mean people with type 2 diabetes were forced to go without their medication but Ozempic became dubbed a "weight-loss drug", instead of a type 2 diabetes one and it soon found its way into the unlicensed market of beauty salons in the US and UK.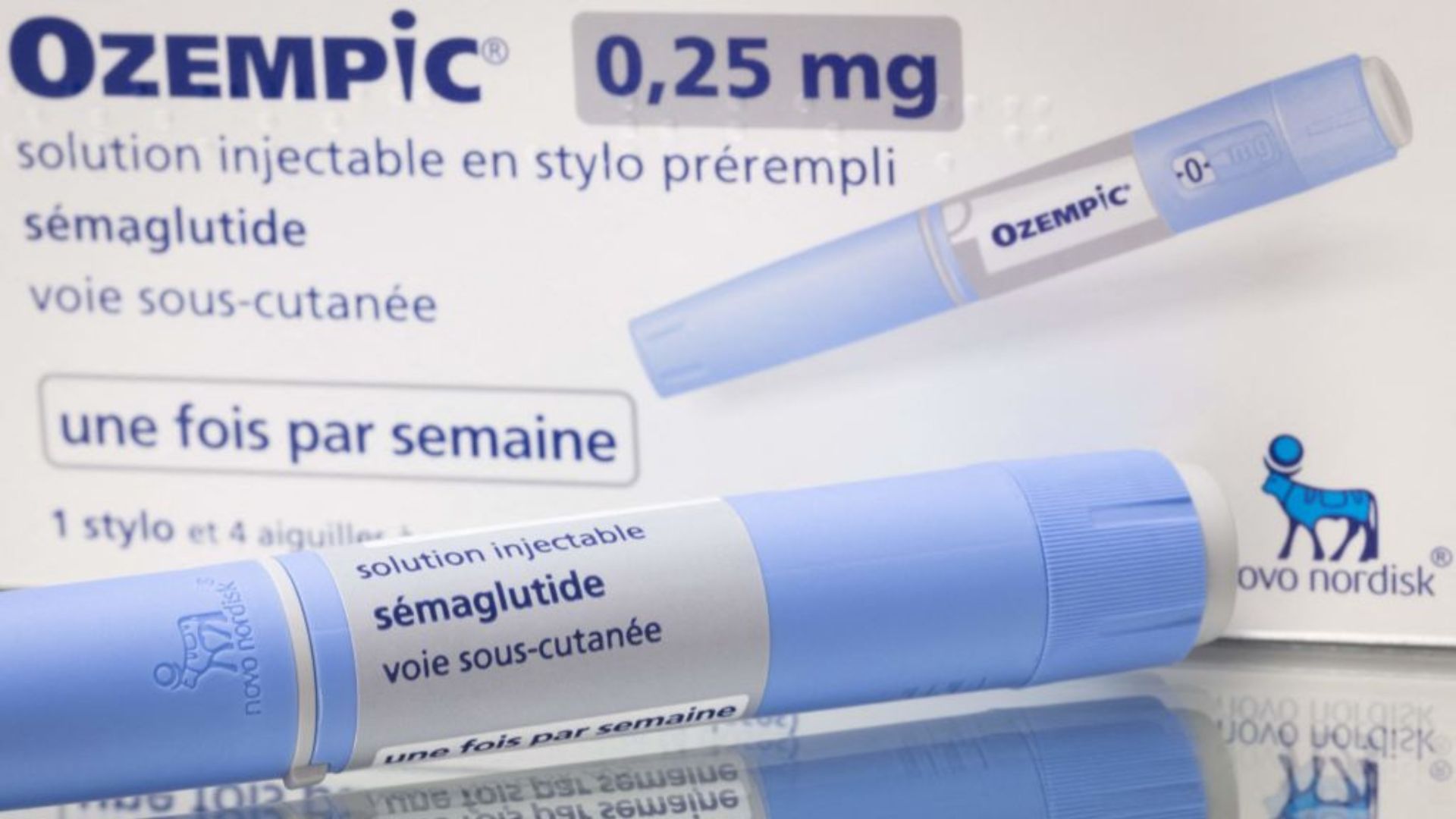 This "increasing demand" has been linked to interest in the drug from the rich and famous, reportedly using it to lose weight and publicizing its use in this way. In an episode of Call Her Daddy (opens in new tab), comedian Chelsea Handler says that "everyone is on Ozempic" and her "anti-aging doctor just hands it out". Handler recounts an experience in which her doctor prescribed it to her, saying that if she "ever wanted to drop five pounds, this is good", claiming she didn't realize it was Ozempic being handed over. Once Handler understood what she'd been given, she stopped taking it. Comedian Rosie O'Donnell, who takes Ozempic herself for type 2 diabetes also gave her 2 million TikTok (opens in new tab) followers an insight into just how widespread the trend is: "People are doing Ozempic parties here in L.A, where they all do Ozempic".
The drug is also frequently rumored to be the explanation behind Kim and Khloe Kardashian's sudden weight loss, although the sisters deny this, and Elon Musk took to Twitter (opens in new tab) earlier this year personally to reveal Wegovy was behind his own recent weight loss.
Perhaps unsurprisingly, the trend has taken over TikTok as a result. The hashtag #Ozempic has surpassed 604 million views, as people document their weight loss journeys after procuring the drug with or without a prescription.
What are the side effects of Ozempic for weight loss?
Like any medication, semaglutide has side effects, which can intensify as the dosage schedule changes. Both Ozempic for weight loss and Wegovy's dosages begin at 0.25mg and gradually increase, with Ozempic reaching 2mg and Wegovy 2.4mg. Among the more common side effects, a study in association with the University of Alabama (opens in new tab) reveals, are nausea, vomiting, diarrhea, hair loss, abdominal pain, and constipation. In severe cases, thyroid cancer, pancreatitis, and kidney failure. 
Michelle Kaminer, 50, from Agusta, Georgia, US, was diagnosed with type 2 diabetes in 2017 and has struggled with a high BMI since her late 20s. In 2019, she weighed 232 lbs with a BMI over 30 when her doctor prescribed Ozempic. 
In Michelle's case, increasing her dose from 0.25mg to 0.5mg in week four triggered a whole host of symptoms, including severe pain in her abdomen, vomiting, nausea, oily stools, and a high temperature. In extreme pain and unable to keep any food down, Michelle read the safety information pamphlet to discover the drug's link to pancreatitis and that she was displaying all of its symptoms. 
"It was really distressing because chronic pancreatitis is linked with increased risk of pancreatic cancer," she says. "My mother died of pancreatic cancer when she was just 53, so If I'd known about this link I wouldn't have taken it."  
Michelle called her doctor and said she wouldn't be taking her next dose. But because of the injectable nature of the Ozempic, her doctor explained it could stay in her system for up to five weeks. "I really had a panic attack at that point," she says. "I thought, I can't survive this. It was truly awful."
She had to wait for the drug to leave her system, and unable to keep any food down, lost 17 lbs in a short space of time. Michelle didn't have health insurance so she didn't visit the hospital to get an acute pancreatitis diagnosis, although she was convinced she had it. Most acute pancreatitis cases improve within a week but complications can be fatal. Now, Michelle uses a medication named Jardiance for her diabetes.
"I feel that my doctor should have warned me against this drug on the basis of pancreatitis, given my family history of pancreatic cancer," she says. "Now, I research every medication I take myself before, and I am very distrustful of injectables due to how long they stay in your system."
Michelle wasn't the only woman who decided her side effects outweighed the potential benefits though. Eva Cole*, 30, from Melbourne, Australia, was devastated Ozempic wasn't going to be an avenue to improve her health.
Eva has a rare autoimmune disease called mixed connective tissue disease, which causes her immune system to attack healthy parts of her body. It can lead to potentially fatal complications, such as high blood pressure in the lungs, interstitial lung disease, and heart disease. Eva weighed 396 lbs and as a high BMI predisposes her to greater risk, her doctor prescribed Ozempic for weight loss in May 2022.
"After I had my daughter in January 2021, I felt I couldn't drop the weight I gained during pregnancy and the long lockdown in Victoria," Eva says. "My autoimmune disease means I often feel unwell and don't have the energy to exercise or be on my feet, so Ozempic seemed like a possible solution."
Following her second injection on the same dosage, Eva reported feeling nauseous, vomiting, headaches, vertigo, dizziness, and a loss of vision. "I was bed bound and really unwell and it wasn't just for the week after. It took a good month to start feeling remotely back to normal," she says. During this time, Eva didn't feel comfortable driving, especially with a young child, thanks to the side effects. "It gave me anxiety to leave the house, I didn't know when I was going to throw up," she adds.
However, it's not just the physical side effects of Ozempic that affect its users. With so much attention on the drug, those who use it, and in recent months, the shortages of it, the online trolling of obese users has become prolific.
Eva is telling her story anonymously because of the fatphobic abuse she received online after sharing her experience of using the drug. In May 2022, Novo Nordisk informed the Australian government-run Therapeutic Goods Administration of the supply problem and advised healthcare professionals in the country to avoid prescribing Ozempic for weight loss off-label. This official drought married up with the timing of Eva's Ozempic prescription.
"That's the reason I am too scared to put my name to this, the abuse was just awful," she explains. "People swearing at me, telling me I'm fat and lazy, and that because of fat and lazy people like me, diabetics are going without. I have an autoimmune disease which makes me eligible for this drug."
Medical professionals in the US define obesity as a chronic disease and say its link with type 2 diabetes itself speaks to the point that users looking to manage their weight require this medication. According to the Centers for Disease Control and Prevention (opens in new tab), obesity affects 41.9% of Americans.
Dr Heather Martin (opens in new tab), the medical director at the New York-based virtual healthcare provider K Health (opens in new tab), says, "Obesity puts people at risk of heart disease, the number one cause of death in the US, as well as diabetes itself, high blood pressure, sleep apnea, and many other chronic conditions. This is not for people who want to lose 10 or 15 lbs for the summer, it's for people whose weight is impacting their health."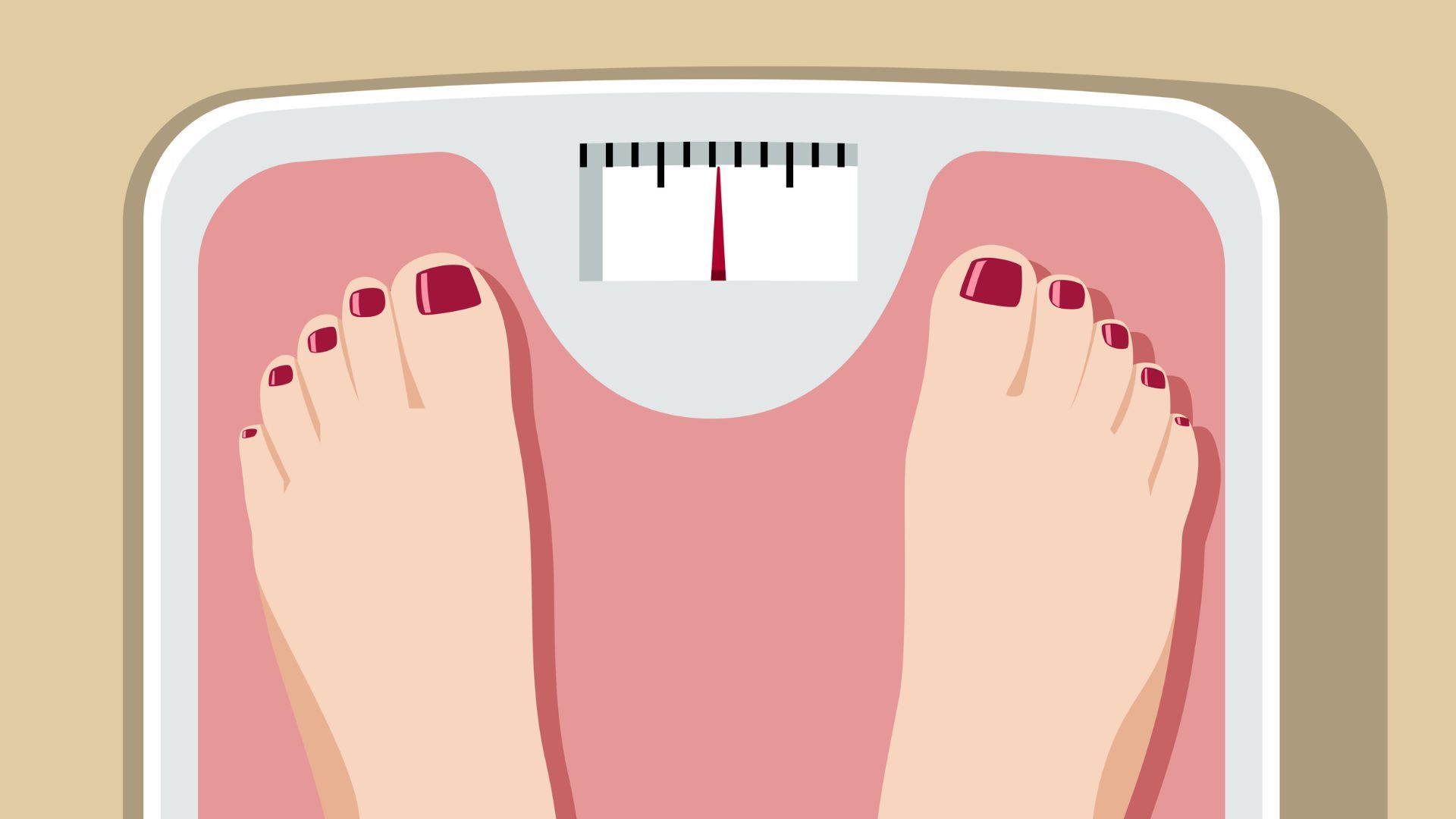 What are the risks?
As noted, individuals with obesity considering either Wegovy or Ozempic should be mindful of its medical exemptions, with many TikTok users pointing out the "black box warning" (the most severe under FDA) that accompanies the drug. This is because, in rat studies, semaglutide was found to have an increased risk of thyroid cancer. 
Under Wegovy (opens in new tab) and Ozempic's safety information (opens in new tab), patients with a rare genetic condition called multiple endocrine neoplasia type 2 (MEN 2) or a family history of one specific type of thyroid cancer, medullary thyroid carcinoma, are absolutely exempt from being able to use the drug. Beyond that, each practice sets its contraindications based on clinical discretion. 
Dr Martin eliminates all patients with a history of thyroid cancer from their semaglutide weight management program "just to be extra cautious". She says, "We exclude patients who have a family history of thyroid cancer in an immediate relative or a personal history of thyroid cancer because of that black-box warning on the medication."
Additionally, the safety information warns "it is not known" if the drug "can be used safely in people with a history of pancreatitis." At K Health, patients with a record of pancreatitis –  the inflammation of the pancreas – are also made exempt. "We don't treat patients with any recent history of pancreatitis with this medication," Dr Martin explains. The healthcare provider's other exemptions include patients with a gastric bypass, sleeve, or lap band, as well as a history of disordered eating. It also upholds Novo Nordisk's own requirements: participants must have a BMI over 30 or over 27 with comorbidity. 
Can Ozempic work successfully?
It takes a matter of moments browsing the hashtag #Ozempic on TikTok to find women warning of experiences like Michelle and Eva's. But for every horror story, there's a story of success. When administered properly to the appropriate patient, research and personal user experience suggest the drug can greatly improve quality of life.  
From a weight loss perspective, there's no denying the evidence that it can work for many people. The same study by the University of Alabama that warns about the side effects of semaglutide found that over 104 weeks, overweight or obese adults experienced substantial, sustained weight loss. While a further study from the Washington Center for Weight Management (opens in new tab) found that average weight loss was 10% after 20 weeks, with those continuing the treatment going on to lose a further 6.9% in the following 48 weeks, speaking to the drug's success as a longer-term weight management tool as well. 
Dr Heather Martin, 40, has the unique perspective of both doctor and patient. She lives in Knoxville, Tennessee with her husband and three children and started K Health's weight management program herself in July 2022. At the time, she weighed 168 lbs, with a BMI of 27.8, and had three co-morbidities: high cholesterol, hypertension, and sleep apnea.
"In 2020, I was diagnosed with sleep apnea, meaning my breathing would stop and start during sleeping. It's a potentially serious condition that can contribute to high blood pressure, fatigue, and heart problems," she says. "On top of that, I didn't have the energy to play with my children and developed back and joint problems from carrying weight on my 5'4 frame."
After three months on Ozempic, Dr Martin stopped using her sleep apnea mask and as of February 2023, she has a BMI of 24.2, which is considered a healthy weight on the measurement system. "I've had a really positive experience on Ozempic and no side effects whatsoever," she tells us. "Weight loss makes a big difference to my quality of life in so many regards. It's much easier on my joints, especially when playing with my kids. It's the simple things like getting up and down from the floor 1,000 times a day."
Dr Martin says none of her patients have reported side effects so severe that they have had to stop taking the medication and she enjoys being able to advise based on personal experience.
Will Ozempic be available in the UK?
Last month, widespread news reports said Wegovy would be available in UK pharmacies from spring, rather than Ozempic. When asked, Novo Nordisk told woman&home that this launch date is unconfirmed, but the company is "working to make Wegovy available in the UK as soon as possible." 
They continue, "We take our responsibility to meet the needs of people living with type 2 diabetes very seriously. Our global manufacturing facilities are operating 24 hours, seven days a week. Ensuring a continuous supply of our medicines that meets the needs of patients and the NHS is of utmost importance."
Novo Nordisk also confirmed that once stocked, Wegovy will be available on a "prescription-only" basis. The requirements are patients with a BMI over 30 or a BMI over 27 combined with the presence of at least one weight-related comorbidity; for instance, diabetes, high blood pressure, sleep apnea, a history of heart attacks, strokes, or blood vessel problems. 
The hope is Wegovy's launch into UK pharmacies will better serve obesity users, stop Ozempic from being prescribed off-label for weight loss and help ease the shortage for diabetic users; In turn, creating a more regulated market for semaglutide and hinder its sale in beauty salons. The necessary precautions – doctors closely monitoring the gradual building up of dosage, talking patients through medical exemptions and side effects as well as how to safely administer injections – are less likely to be instilled in the unlicensed realm of medical spas.
However, those looking to make lifestyle changes, take medication, or undergo treatments for weight loss should consult a doctor first. As Novo Nordisk told us personally, "decisions made regarding treatment options should be made in consultation with a healthcare professional and require strict medical supervision." 

link