It is typical for women to gain weight during pregnancy. However, some pregnant women may become aware of these changes in their bodies and attempt to lose weight with drugs, such as phentermine. But is it safe to take phentermine during pregnancy? Does it affect the fetus?
This post tells you if phentermine is safe to use during pregnancy and its potential effects.
What Is Phentermine?
Phentermine (Supreza) is a short-term medication prescribed to help lose weight in overweight women. It is recommended in adjunction with an exercise regimen, and diet modification, to those with a body mass index (BMI) greater or equal to 30kg/m2 (1). It is available under the brand names Adipex, Fastin, Ionamin, Zantryl.
This drug belongs to the class "anorectics," which helps in weight reduction by suppressing the appetite, although actions on the central nervous system and metabolism may also be involved.
Is It Safe To Take Phentermine During Pregnancy?
No. The US Food and Drug Administration classified phentermine (Supreza) as "Pregnancy Category X" drug (1), which means that studies in animals or humans have proved to have adverse effects on the developing fetus, and the risks of taking this medicine outweigh the potential benefits.
Phentermine is not recommended during pregnancy because the weight loss has no potential benefit during pregnancy, and this medication might also harm the fetus.
Does Taking Phentermine During Pregnancy Cause Any Birth Defects?
Very few human studies were conducted to determine whether phentermine is responsible for any birth defects when used during pregnancy.
A study on pregnant women in the Czech Republic, which focused on the effects of appetite suppressants like sibutramine and phentermine, found that there were no differences in pregnancy outcomes between the women who took the drugs and those who did not (2).
Another controlled cohort study, where 98 pregnant women who took medication were compared to 233 women who did not, found that (3)
There were no significant differences between the groups in spontaneous pregnancy loss or premature delivery.
Birth weight and head circumference of the newborn were significantly increased in the exposed group.
The rate of gestational diabetes was high in women who took phentermine.
A drug review on Qsymia (pregnancy category X drug) – a weight management drug which is a combination of phentermine and topiramate – says that topiramate is said to cause cleft palate in babies (4).
Side Effects Of Phentermine
Along with the birth defects, phentermine may also have the following side effects (5).
Mood swings
Altered thought processes
Suicidal ideas and behaviors
Dizziness
Drowsiness
Impaired cognition
Dry mouth
Unusual thirst
Diarrhea
Constipation
Painful menstrual periods
Heartburn
Hair loss
Suppresses appetite
Be watchful
Sympathomimetic appetite suppressants such as phentermine may lead to mitral valve disease, stroke, or pulmonary hypertension
(9)
.
Does Phentermine Cause Withdrawal Symptoms?
A clinical intervention trial, including patients on long-term phentermine use, stated that "phentermine treatment does not induce drug cravings. Also, amphetamine-like withdrawal does not occur upon abrupt treatment cessation at higher doses (6)."
However, there were reports that people who took more than the prescribed dosage experienced extreme fatigue and mental depression, and changes in sleep patterns (1).
So, if you are on phentermine and found out that you are pregnant, then consult your doctor and take advice on how to stop using this drug.
How Soon Can You Take Phentermine After Having A Baby?
There aren't enough studies to determine if phentermine passes into breast milk, so you need to consult your doctor to determine when it is safe to take phentermine after having a baby.
Point to consider
The label of the medicine states that nursing mothers should not consume this medicine
(7)
.
1. Can I take phentermine if I am trying to get pregnant?
There is not much information on how it may impact women planning to conceive (7). In any case, taking the medication without consulting the doctor is not advisable.
2. What happens if you stop taking phentermine suddenly?
Studies have shown no reported adverse effects of stopping phentermine, including no withdrawal symptoms (8). Nevertheless, if you have been taking this medication before pregnancy, consult a doctor before discontinuing once you have confirmed your pregnancy.
Weight gain during pregnancy is normal, but many women are concerned about it and take weight-loss medication, such as phentermine, to manage it. However, taking phentermine while pregnant is not safe as it may adversely affect the fetus. Although clinical trials show that phentermine does not create withdrawal symptoms, you may experience fatigue and depression if the medication is taken in a high dosage. Women may also experience other side effects such as mood swings, dizziness, and dry mouth. So, the best thing to do is take care of your diet and exercise regularly to stay healthy and happy. If you want to take any medications during pregnancy, talk to your doctor.
Infographic: Possible Side Effects Of Phentermine During Pregnancy
Phentermine is a drug known to cause appetite suppression and is usually prescribed for weight loss. However, it is not recommended as safe for pregnant women due to concerns over its potential risk of adverse effects during pregnancy. In the infographic below, let us have a look at the possible side effects of phentermine in pregnant women.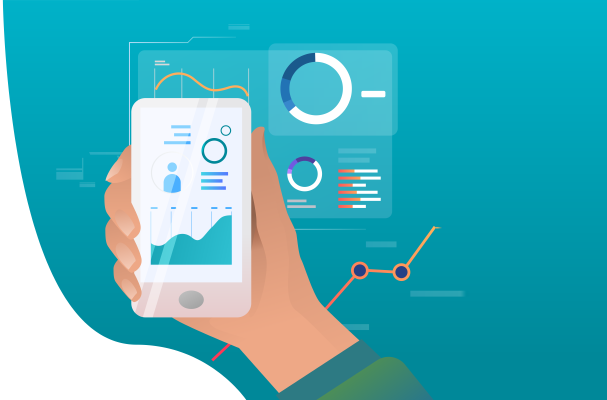 This post is for informational purposes only and is not a replacement for a doctor's consultation. Do not use any medication without talking to your doctor.
Key Pointers
Phentermine (Supreza) is a weight loss drug used in overweight women.
The FDA has categorized it as a "Pregnancy Category X" due to potential harm to the fetus.
Mood swings, impaired cognition, diarrhea, hair loss, drowsiness, and dry mouth are some of the medication's side effects.
Some studies have shown a link between phentermine use and gestational diabetes and congenital disabilities.
Taking more than the prescribed dose can result in extreme fatigue, changes in sleep patterns, and depression.
References:
MomJunction's articles are written after analyzing the research works of expert authors and institutions. Our references consist of resources established by authorities in their respective fields. You can learn more about the authenticity of the information we present in our editorial policy.
Recommended Articles:
Was this article helpful?
The following two tabs change content below.

link